Crome este un browser super rapid cu ajutorul caruia putem naviga pe net si pierde tipul pe diferite site-uri sau bloguri. Sincer sa fiu, foloseam Chrome pe Windows dar acum pe Ubuntu folosesc Chromium. Acesta este un derivat din Chrome, daca imi permiteti sa-i spun asa, dar care ofera o intimitate mai mare pe internet.
Pe foarte multe site-uri avem nevoie de autentificare si aceasta consta in introducerea unui username si unei parole. In mod implicit, browser-ul de internet se ofera sa ne memoreze datele pentru o mai rapida logare la urmatoarea data cand accesam acel site. Personal, folosesc foarte multe conturi de diferite site-uri si mi-ar fi greu sa tin pasul cu toate fara ajutorul browser-ului.
Din diferite motive, vrem sa stergem ceea ce browserul a memorat, adica username-ul si parola. Cum facem acest lucru doar pentru un anumit site, dar sa fim nevoiti sa apelam la stergerea intregului istoric? Este foarte simplu. Google Chrome / Chromium ofera o caracteristica destul de interesanta care permite acest lucru.
1. Deschidem Google Chrome si navigam la setarile acestuia.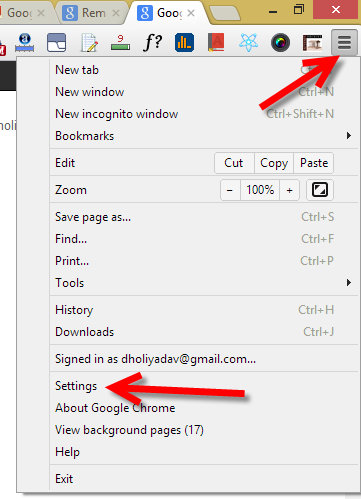 [adsense float="center"]
2. Show advanced settings – Passwords and forms. Din dreptul optiunii Offer to save passwords I enter on the web, apasam pe Manage saved passwords.
3. Dupa ce am facut click, va aparea o fereastra noua care contine toate site-urile si datele de logare pentru acestea. Inainte de stergere, avem posibilitatea citirii parolei in cazul in care dorim acest lucru.
Ultuma actualizare 9 June 2013 by Alexandru Ionut